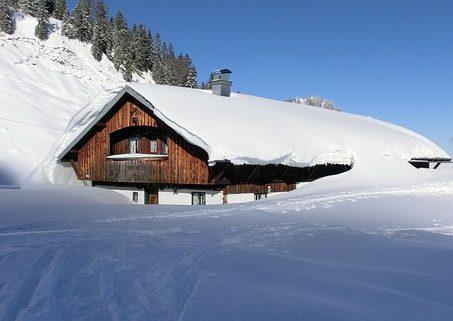 Yes winter is upon us and there is no time to waste!  You need to prepare your home for whatever Mother Nature decides to throw at us!  Here are important things to do to protect your home.
Inspect windows and doors for cracks.  Seal all openings with caulk or weatherstripping.  This is important to protect against water and air.
How about your insulation?  It tends to settle and you need to have someone inspect to make sure you have enough to properly insulate your home and keep those utility bills as low as possible!
Smoke alarms and carbon monoxide alarms need to have new batteries for your protection.
Taken a look at your fireplace.  See any loose mortar or missing bricks?  If it is prefabricated, look for cracks in the firebox.  Also make sure your screen is sufficient to protect against loose embers or sparks.
Had a roof inspection lately?  Should have your roof inspected at lease once a year for damage or decay to vent boots or loose or missing shingles.
Winterize your outdoor spigots and store your hoses.
Gutters need attention too and make sure they are clean.
Check your foundation for any changes and washing that could affect the stability of your home.
Keep your HVAC unit(s) working properly by having them serviced twice annually and have the duct work inspected as well.  Change filters monthly.
Set the thermostats slightly lower when going to work or sleep.
http://genebrazzell.com/wp-content/uploads/2016/12/winter-138940__340-1.jpg
340
453
Phil Whitehead
http://genebrazzell.com/wp-content/uploads/2017/02/Gene-Brazzell-MR-Realty-Real-Estate-Lexington-SC-300x139.png
Phil Whitehead
2019-08-06 20:18:02
2020-01-26 05:11:54
Prepare Your Home for Winter!