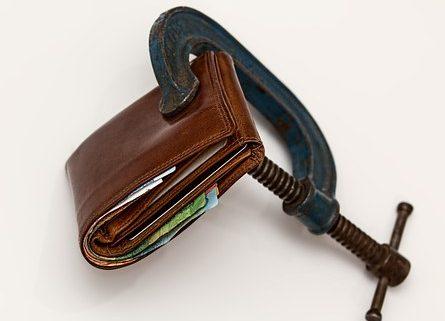 According to Realtor.com® NETWORK Trends, low mortgage rates are becoming a thing of the past.  Rates are now up over 4% which is higher than we have seen in the last two years!  Meaning we are moving from a lower inflation economy to one that is higher.  And this is why.  The return to investors on long-term bonds and mortgages will be less attractive when inflation picks up, leading to lower prices for bonds therefore interest rates must rise!
What should you do?  Shop around with multiple lenders for the best deals on interest rates and lowest closing costs.  Ask for discounts especially if you already have a relationship with a lender.  Improve your credit score.  You can also pay for a discounted rate, put more money down and negotiate harder for a better price on the home of your choice.
The good news is loans are getting easier to get if you are a good credit risk!
http://genebrazzell.com/wp-content/uploads/2016/12/Credit-Squeeze.jpg
340
445
Phil Whitehead
http://genebrazzell.com/wp-content/uploads/2017/02/Gene-Brazzell-MR-Realty-Real-Estate-Lexington-SC-300x139.png
Phil Whitehead
2019-10-10 18:46:49
2020-01-26 05:10:52
Going! Going! Gone!